REAL-TIME CENTIMETRE ACCURACY
VRS NEXT, THE STANDARD IN RTK CORRECTIONS
ABSOLUTE ACCURACY
All GNSS reference stations are certified by the Dutch Land Registry office (Kadaster) and evenly distributed throughout the Netherlands, Belgium and Luxembourg. You can count on repeatable, centimetre accuracy.
MAXIMUM AVAILABILITY
To guarantee uninterrupted connectivity 365 days a year, 24 hours a day, the network infrastructure has been set up with multiple redundancy.
GPS, GLONASS, GALILEO, BEIDOU
As the world's first fine-scale GNSS RTK network based on Geo++'s GNSMART2 technology, we provide GPS, GLONASS, GALILEO and BEIDOU corrections for optimal results.
COMPLETELY BRAND-INDEPENDENT
VRS NEXT is completely brand-independent. You can use the network with any GNSS receiver equipped with mobile Internet (GPRS/UMTS/3G/4G/5G) and NTRIP support.
CONNECT, CORRECT & MEASURE
Effective, easy to use and always active. With the added bonus of absolute, repeatable accuracy, meaning that you can work without positioning errors and operational delays. Exactly that is the mission of VRS NEXT. Thanks to a modern GNSS CORS network and intensive cooperation with GEO++, we provide a unique RTK correction service that you can rely on.
VIEW APPLICATIONS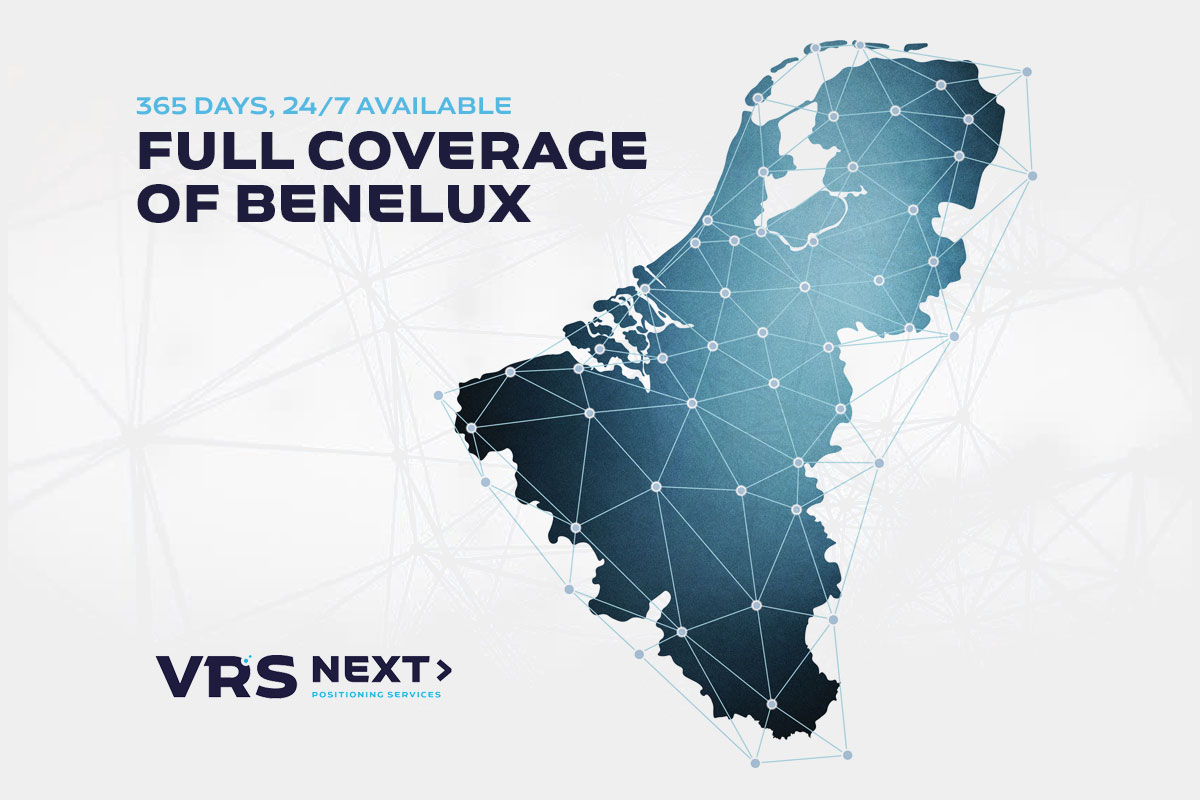 ABOUT VRS NEXT
All our activities focus on developing, operating and maintaining a hypermodern geodetic reference network for high-accuracy localisation and positioning based on RTK GNSS technology for professional applications, including land surveying, stake-out, 3D machine control, precision farming and the use of drones for mapping and inspections. When you use the VRS NEXT network, you benefit from homogeneous and repeatable accuracy 365 days a year, including GPS, GLONASS, GALILEO and BEIDOU corrections.
THE BRAND-INDEPENDENT RTK NETWORK
These brands work with the correction signals of VRS NEXT: